Are you a beginner in the world of sewing? Have you ever wondered if you really need a pattern to sew? Well, you're in the right place! In this article, we'll explore the question of whether or not a pattern is necessary when it comes to sewing. Whether you're looking to create simple garments or tackle more complex projects, we'll discuss the benefits and considerations of using a pattern, as well as alternative options for those who prefer a more free-spirited approach to sewing.
If you've ever found yourself staring at a stack of fabric, unsure of where to begin, you're not alone. Many aspiring sewers wonder if they really need a pattern in order to create something beautiful. While patterns can certainly provide structure and guidance, they are not the only option available. In this article, we'll delve into the world of patternless sewing and explore the possibilities it offers. Whether you're a seasoned seamstress looking to break free from the constraints of patterns or a beginner looking to dip your toes into the world of sewing, we'll cover all the essentials you need to know.
Why Sewing Patterns are Essential for Sewing Enthusiasts
Are you an avid sewing enthusiast? If so, you've probably wondered whether you really need a sewing pattern to create your garments. While it's true that some skilled seamstresses can sew without patterns, using a pattern offers numerous benefits that can take your sewing projects to the next level.
Here's why sewing patterns are essential for sewing enthusiasts like you:
1. Accurate Fit: One of the greatest advantages of using a sewing pattern is that it provides you with precise measurements and shaping techniques to ensure a perfect fit. With a pattern, you don't have to guess or make adjustments on the fly – you can trust that the measurements are already optimized for the garment you're creating.
2. Time and Effort Savings: Sewing patterns save you time and effort by eliminating the need to draft your own design from scratch. Patterns provide clear step-by-step instructions, making the sewing process more efficient and reducing the likelihood of making mistakes. With a pattern, you can confidently sew your project without wasting precious time trying to figure out the best techniques and measurements.
3. Variety of Designs: Sewing patterns offer an extensive range of designs and styles to suit your preferences. Whether you're interested in sewing dresses, tops, pants, or even accessories like bags and hats, you'll find a plethora of patterns available. This wide variety allows you to explore different styles and expand your sewing repertoire.
4. Learning and Skill Building: Using sewing patterns helps you grow as a seamstress. By following patterns and their instructions, you'll gain valuable experience in various sewing techniques, such as pleating, gathering, and attaching zippers. Over time, you'll become more proficient and confident in your sewing skills, enabling you to tackle more complex projects.
5. Professional Finish: Sewing patterns guide you through the entire sewing process, ensuring that your finished garment has a professional, polished look. From finishing seams to adding darts, patterns provide clear instructions on how to create clean, neat lines and details.
While it is possible to sew without a pattern, using sewing patterns is highly beneficial for sewing enthusiasts. They provide accurate measurements, save time and effort, offer a wide variety of designs, help you develop your skills, and ensure a professional finish. So, the next time you embark on a sewing project, consider using a pattern – it's a worthwhile investment in both your time and the
The Importance of Choosing the Right Sewing Pattern
When it comes to sewing, choosing the right pattern can make all the difference in the final outcome of your project. Here's why selecting the perfect sewing pattern is crucial for a successful sewing experience:
1. Accurate measurements: Sewing patterns provide standardized measurements for different parts of the body, ensuring a proper fit for your garment. Taking accurate measurements and selecting a pattern that matches your body shape will help you create a piece that flatters your figure.
2. Save time and effort: Using a sewing pattern saves you from the hassle of drafting your own design from scratch. The pattern provides a road map for construction, including the layout and placement of pieces, cutting lines, and seam allowances. This means less time spent on trial and error and more time actually sewing!
3. Variety of designs: Sewing patterns offer a wide range of designs, allowing you to explore different styles and trends. Whether you're looking to create a classic wardrobe staple or a trendy statement piece, a pattern can guide you in achieving the desired look.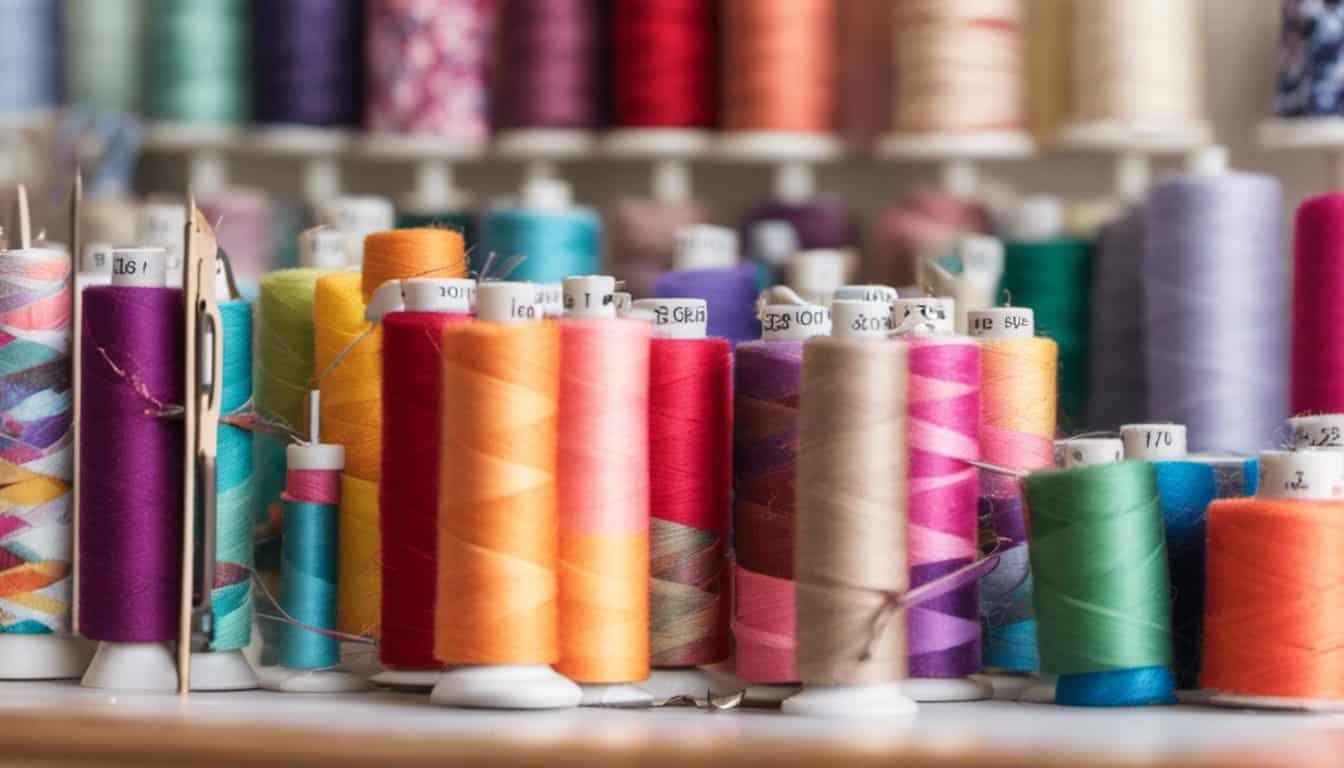 4. Skill development: Sewing patterns are not just for beginners; they also help seasoned seamstresses enhance their skills. Working with a pattern introduces you to new techniques, such as inserting zippers, creating darts, or sewing buttonholes. Each project using a pattern presents an opportunity to refine your sewing skills and expand your repertoire.
5. Professional finish: The instructions provided with sewing patterns are tailored to ensure a professional finish. They guide you through every step, from fabric selection to finishing touches. With clear instructions, you can confidently create garments that have a polished and high-quality look.
Remember, while using a pattern is highly recommended, it doesn't mean you have to limit yourself to strict guidelines. Feel free to add your personal touch by modifying the pattern, using different fabric choices, or incorporating unique embellishments. Sewing is an opportunity for creativity, and a pattern can serve as a helpful starting point for your imaginative projects.
Understanding Different Types of Sewing Patterns
When it comes to sewing, patterns are an essential tool that can help you achieve great results. Understanding the different types of sewing patterns available can help you choose the right one for your project. Here's a breakdown of the most common types:
1. Commercial Sewing Patterns: These are the patterns you'll find in fabric stores and online marketplaces. They come in a wide range of designs and sizes, catering to different levels of expertise. Commercial patterns often include detailed instructions and diagrams to guide you through the sewing process.
2. PDF Sewing Patterns: With the rise of digital technology, PDF sewing patterns have become increasingly popular. These patterns are purchased online and downloaded as PDF files that you can print at home. They offer convenience and instant access to a wide variety of designs.
3. Vintage Sewing Patterns: Vintage patterns are a treasure trove for those who love classic styles and retro fashion. You can find vintage patterns in thrift stores, online marketplaces, or even inherit them from family members. Keep in mind that these patterns may require some adjustments to fit modern body shapes and sizes.
4. Designer Sewing Patterns: If you're looking for high-end designs and unique styles, designer sewing patterns are the way to go. Created by renowned fashion designers, these patterns often feature innovative techniques and intricate details. They can be a bit more challenging to work with, but the end result is worth it.
5. Draft-Your-Own Patterns: For those who prefer complete creative control, drafting your own patterns is a great option. This allows you to customize your designs to fit your unique measurements and style preferences. Learning pattern drafting techniques can be time-consuming, but it opens up a world of possibilities for your sewing projects.
Remember, choosing the right sewing pattern involves considering factors such as your skill level, the style you want to achieve, and the amount of time you're willing to invest. Don't be afraid to experiment and mix different patterns to create your own unique look.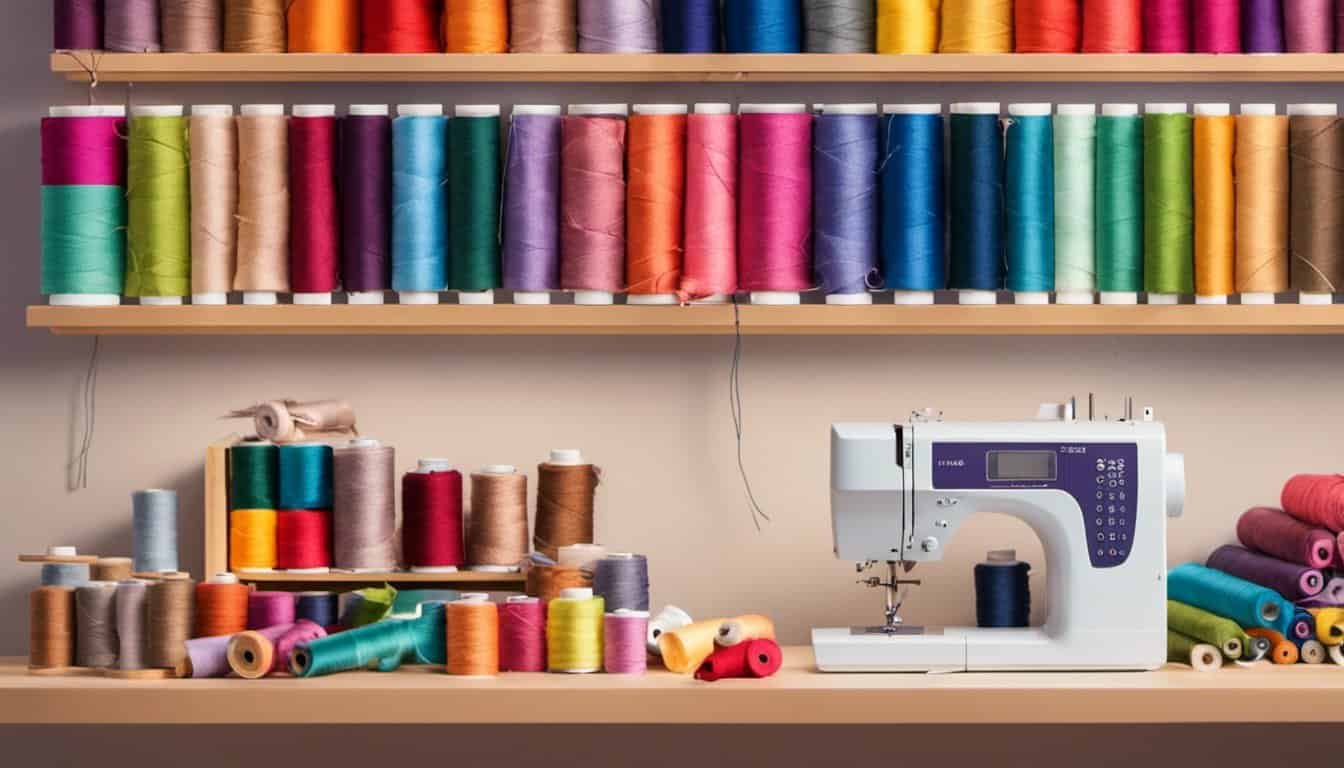 How to Select the Perfect Pattern for Your Sewing Project
When it comes to sewing, choosing the right pattern can make all the difference in the success of your project. But with so many options out there, how do you know which one is perfect for you? Don't worry, I've got you covered! Here are some tips to help you select the perfect pattern for your sewing project.
Consider Your Skill Level: It's important to choose a pattern that matches your skill level. If you're a beginner, look for patterns labeled "easy" or "beginner-friendly" to build your confidence. Intermediate sewists can challenge themselves with patterns that incorporate new techniques, while advanced sewists can tackle complex designs that push their skills to the next level.
Identify Your Style: Think about the type of garment or item you want to create. Are you going for a classic, timeless look or something modern and trendy? Consider your personal style and the occasion for which you're sewing. This will help you narrow down your pattern options and ensure that the finished piece aligns with your vision.
Take Time Investment Into Account: Be realistic about the time you can commit to your sewing project. Some patterns require more time and attention to detail than others. If you're short on time, opt for patterns that can be completed in a few hours or choose simpler designs that don't require intricate details or intricate fabric manipulation.
Mix and Match: Don't be afraid to combine elements from different patterns to create a unique look. Mixing and matching collars, sleeves, or even skirt patterns can result in a one-of-a-kind garment that reflects your personal style. Just make sure to check that the pattern pieces will fit together seamlessly before cutting into your fabric.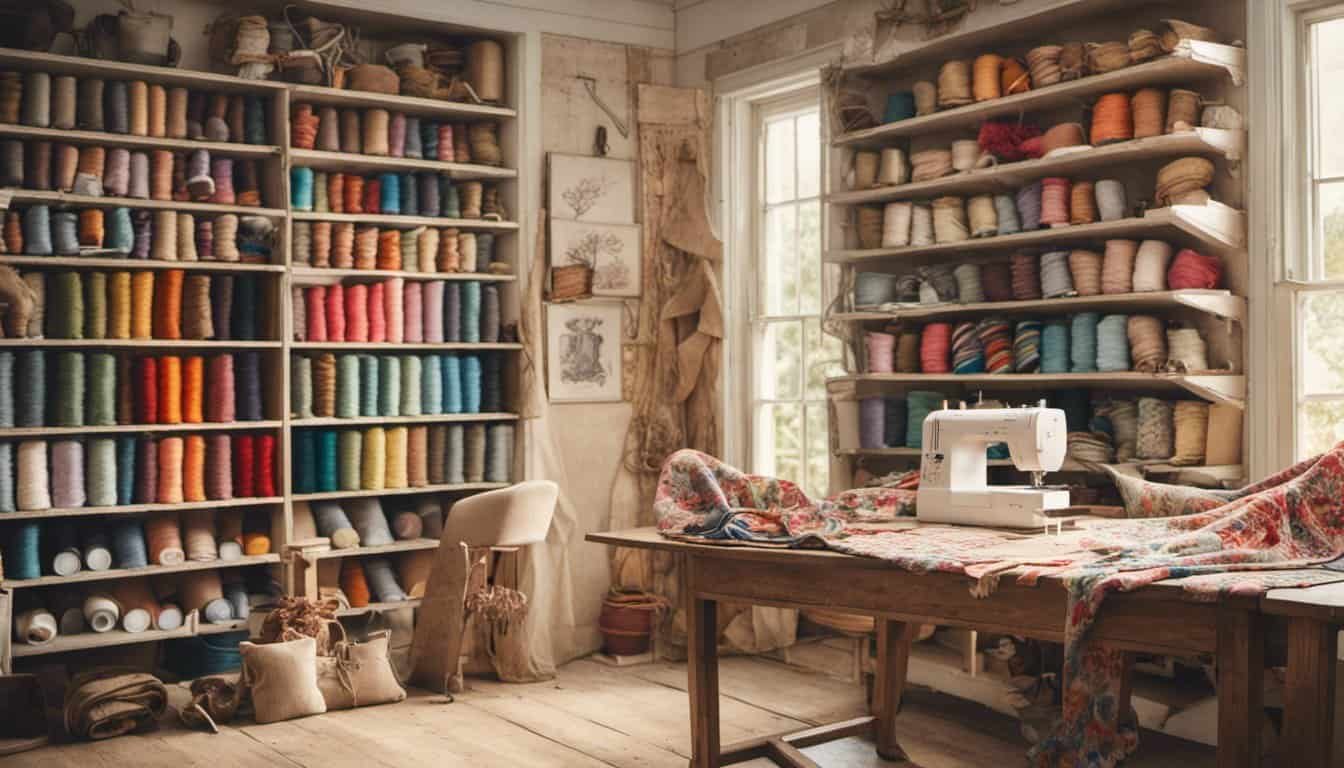 Consider the Fabric: Take into consideration the type of fabric you'll be using for your project. Some patterns are better suited for certain fabrics, while others can be more versatile. For example, a lightweight flowy fabric may work well for a dress pattern, while a sturdy denim fabric may be more suitable for a jacket. Make sure the chosen pattern is compatible with your fabric choice to ensure a successful outcome.
Step-by-Step Guide to Using Sewing Patterns
So, you've decided to venture into the world of sewing! Whether you're a beginner or a seasoned pro, sewing patterns are a key tool in helping you bring your creative vision to life. Here's a step-by-step guide to using sewing patterns that will ensure your next sewing project goes smoothly:
Choose the Right Pattern: The first step is selecting a pattern that matches your skill level and personal style. Look for patterns labeled "beginner" if you're new to sewing, or challenge yourself with more advanced patterns if you're experienced. Consider the type of garment you want to make and the techniques involved.
Take Accurate Measurements: Before diving into your pattern, take accurate body measurements. This will help you choose the correct size and make any necessary adjustments. Use a flexible measuring tape and follow a guide to ensure you get precise measurements for bust, waist, hips, and other key areas.
Prepare Your Fabric: Once you have your pattern, it's time to select the perfect fabric for your project. Remember to consider fabric compatibility with the pattern's design and follow the recommended fabric suggestions. Pre-wash and iron your fabric to avoid shrinkage and make it easier to work with.
Trace or Cut Your Pattern: Lay out your pattern pieces on your fabric and either trace them using tracing paper or cut them directly. Tracing allows you to reuse the pattern in the future, while cutting can be quicker for one-time projects. Cut or trace carefully, following the pattern's markings, notches, and seam allowances.
Follow the Instructions: Sewing patterns come with detailed instructions that guide you through the construction process step-by-step. Take the time to read and understand the instructions before you begin sewing. Pay attention to seam allowances, stitching techniques, and any special finishing techniques mentioned.
Sew and Assemble: Follow the pattern's instructions to sew and assemble your garment. Take it one step at a time, referring back to the instructions as needed. Be patient and take care with each stitch, ensuring your seams are straight and secure.
Fit and Adjust: Once your garment is complete, it's time to try it on and make any necessary adjustments. Pay attention to the fit, hem length, and overall look. If needed, make alterations to achieve the perfect fit for your body.
Remember, practice makes perfect! Don't be discouraged if
Conclusion
By following the step-by-step guide provided in this article, you can confidently sew using patterns. It's crucial to select a pattern that suits your skill level and personal style. Remember to take accurate measurements and prepare your fabric before starting. Pay close attention to the instructions and be patient and detail-oriented throughout the sewing and assembly process. Don't forget to fit and adjust the garment as necessary for the perfect fit. With these tips in mind, you'll be well-equipped to create beautiful, professional-looking garments that reflect your unique style. Happy sewing!