Sewing has been around for decades. Even though there are newer methods now available to produce clothes, it hasn't gone anywhere and this will continue to be the case. Sewing has remained an innate part of households, art composition and fashion for thousands of years.
In a Hurry? Here are Our Top Choices
There are many sewing machines now available to make the job easier for craftsmen. The best sewing machine out of all these is the one that allows you to take on any kind of project and streamlines your work. Finding the best sewing machine isn't easy. It will take you a lot of time and effort to find one, especially if you're new to sewing. To help you out, we will discuss the features and capabilities of some of the best sewing machines currently available in the market. From there, you can choose the machine that you think is best for you.
Basics of the Best Sewing Machines
There are several quality brands out there providing best sewing machines. Juki, Janome, Brother and Singer top the list and other brands find it very out to compete with these beasts. When you are looking for the best sewing machine, the first thing to consider is the machine's material. You need a solid machine with good built quality. If it is too light, it may vibrate during operation and miss stitches which can ruin your work. On the other hand, if the sewing machine you buy is too heavy, you will lose the portability option and find it difficult to maintain it. So, you need to find a sewing machine that comes somewhere in the middle – neither too light nor too heavy.
You would also want a machine that adjusts the thread tension automatically, especially if you are just learning how to sew. You can adjust tension manually, but it takes some time and you can break needle and threads if you aren't careful. The best sewing machines also come with an easy bobbin installation system. Look for a machine that features a top drop-in bobbin as it is easier to work with.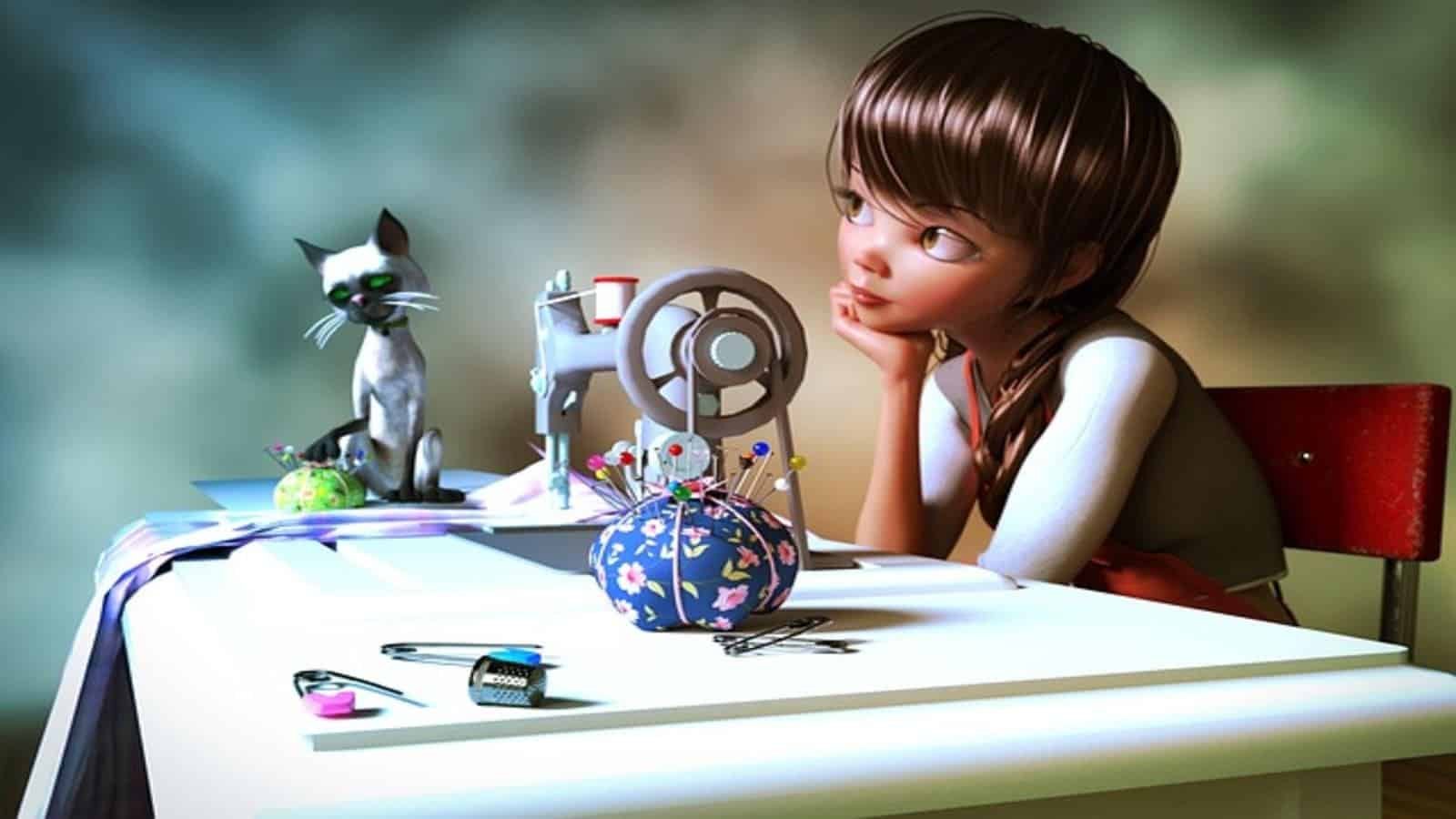 The Best Sewing Machines Around
We've narrowed the results down to eight sewing machines. These are the best of the best.
1. Brother CS6000i
Computerized sewing machines are becoming popular these days because they make sewing easier for users. One of the most popular computerized sewing machines is the CS6000i from Brother. These machines offer a variety of quilting and sewing capabilities. It comes with 60 built-in stitches and seven styles of 1-step buttonholes. There is an LCD screen that you can use to select the stitch of your choice with the simple press of a button. The Brother CS6000i also features a built-in light that will help you easily sew on darker fabrics. The speed of the machine can also be controlled. In addition, threading the machine is quite easy – just follow the printed diagram on the Brother CS6000i to thread it.
This computerized sewing machine also features an oversized table that will help you take on larger projects and quilts with ease. An automatic needle threader has also been included in the machine to make the time-consuming task of threading a needle easier for you. The Brother CS6000i eliminates almost all frustrating parts of sewing. This is why it is one of the best sewing machines currently available in the market.
See our full Brother CS6000i review.
2. Brother Project Runway XR9550PRW
This is another great sewing machine from Brother. It is designed keeping in mind the varying needs of crafters. The Brother XR9550PRW comes with 100 built-in stitches and a basic font for monogramming. If you are looking to streamline your sewing projects, this unit has got everything you need. An automatic winding feature makes it easy for you to set up the machine for sewing.
The machine also has an automatic needle threader to ensure you don't waste your precious time getting the thread through the eye of the needle. The Brother XR9550PRW's maximum stitch speed is 850 stitches per minute which will allow you to complete your projects in less time. The machine also has an LCD screen that you can use to select the desired stitch. Overall, the Brother XR9550PRW has plenty of features that will satisfy the need for beginner and intermediate crafters.
3. Brother SE600
Combine with embroidery features with a computerized unit and affordable price and you get the impressive Brother SE600. This machine has all the features one would want from a sewing and embroidery machine. The Brother SE600 comes with 67 built-in stitches and 70 built-in embroidery designs which are enough for beginners. In addition, five lettering fonts are also included in the machine to help you customize your projects.
The 4×4 inch embroidery area will provide you ample space to create unique designs and express your creativity. One of the most impressive features of the Brother SE600 is computer connectivity. You can connect the machine with PC and import thousands of designs directly into your sewing machine. So, you won't be limited to use the built-in designs. We believe that all embroidery machines should have this feature.
You can use the LCD touch screen display of the Brother SE600 to select the stitch and edit it to meet your requirements. An accessory bag also comes with the machine that includes screwdrivers, needles, brush, seam ripper, scissors, bobbins, and spool caps. Everything you need to operate the machine properly is included with it. The Brother SE400 is without a doubt one of the best sewing and embroidery machines. We would definitely recommend it if you want a machine to perform both sewing and embroidery.
4. Singer Quantum Stylist 9960
Singer 9960 Quantum Stylist is one of the most popular machines in the market. This machine has all the necessary features and more. The Singer 9960 features 600 built-in stitch patterns including five alphanumeric fonts and 13 built-in one-step buttonholes. An automatic thread cutter is included in the machine that will trim the thread automatically making transitioning to the next seam a breeze for you. The speed of the Singer 9960 can also be changed and there is a bright LCD screen that you can use to select the stitch of your choice. On the screen you can specify every detail of the project you are working on and the machine will adjust according to your specifications.
The interior of the Singer 9960 is made with heavy-duty metal to ensure that the machine doesn't vibrate during operation. At this price range, it is hard to find a sewing machine with so many impressive features and built-in stitches. We recommend this machine to more advanced crafters because operating the Singer 9960 isn't easy.
See our full Singer Quantum Stylist 9960 Review article.
5. Janome HD3000
The Janome HD3000 is an expensive sewing machine, but it worth the price for professional crafters who are serious about their work. Users rave about this product due to the immense strength of its motor. You won't any stitches even if you continue sewing for hours without a break. Janome has designed this product while keeping in mind the requirements of professional crafters. The Janome HD3000 has 18 built-in stitches and comes with a built-in needle threader, one-step buttonhole feature, snap-on presser feet, extra high presser foot, and push-pull bobbin winder.
The hardcover of the machine offers protection and stability to the inner parts. The manual is helpful and you will find everything in it that you need to know to operate the machine. The Janome HD3000 is worth the money only for those are serious about sewing. If sewing is your hobby and you aren't serious about it, then we wouldn't recommend you to get this machine. There are several other less expensive models out there that would suffice the needs of occasional crafters.
See our best Janome sewing machines review article.
6. Janome 2212
The Janome 2212 is one of the best sewing machines for inexperienced crafters. It comes with 12 built-in stitches and several beginner-friendly features. The stitch width and stitch length can be adjusted using the manual dials of the machine. The free-arm features offer versatility to crafters and this machine is lightweight so you can easily carry it with to the sewing classes. Needles are included with the machine, but you should purchase a few extra ones too. If you are looking for the best sewing machine to get started, then the Janome 2212 should definitely be on your shortlist. This machine is inexpensive and there aren't many good sewing machines that you can find at this price range.
See our full Janome 2212 Review article.
7. Singer Confidence Quilter 7469Q
The Singer 7469Q is another one of the best sewing machines available in the market. It is a bit cheaper than the Singer 9960 we discussed but still retains remarkable features. This machine is dedicated to quilting and offer several features to help quilters. However, you could still use it for garment making.
One of the most impressive features of the Singer 7469Q is its programmable up/down needle. If you are familiar with quilting, you would know how important it is to keep the needle in the down position when you at the end of stitching. With the Singer 7469Q, you can program the needle to stay down when the machine stops. The machine also features a drop-and-sew bobbin system, which means that you can just drop the bobbin and start sewing.
Singer understands the essential things required for making quilts, so it has included them with the Singer 7469Q. You get a wide extension table that will allow you to make larger quilts with greater ease. Additionally, four quilting feet are provided to make your job easier. The Singer 7469Q comes with 98 built-in stitches and this is one thing where we believe Singer could have done better. 98 stitches may be enough for beginners, but they won't satisfy more experienced crafters.
Overall, the Singer 7469Q is an awesome sewing and quilting machine and if you are serious about quilting, we would suggest you get this machine.
8. Singer Heavy Duty 4432
The Singer 4432 is a heavy duty machine and it is best for those who work with thick fabrics such as curtains. It combines reliability, power, and speed to offer you an amazing sewing experience.
The Singer 4432 can stitch 1,100 stitches per minute which makes it the fastest machine in this list. This speed is vital for people who work on larger pieces and drastically reduce the time it takes to complete bigger projects.
The Singer 4432 houses a very powerful motor so no matter how thick the fabric is it will sew through it with ease. This machine is built to last as a heavy duty material is used to make it. Regardless of how fast the machine is running, it won't shake or wobble. This is very important when you are running at an amazing 1,100 stitches per minute. The slightest movement could ruin the entire piece.
The Singer 4432 is the best sewing machine for those who want to sew on thicker fabrics. If you are after a machine to create curtains or other home décor items, you should consider buying this sewing machine.
See our full Singer 4432 Review article.
Our Final Thoughts
We've discussed the best sewing machines currently available on the market. As you can see, the machines are best for different users. So, you should consider your needs and the type of projects you will be working on when selecting the sewing machine that's right for. That way, you'll be able to find the best sewing machine that will make your work easier and streamline your projects.